Google Analytics is used by bloggers because it provide detailed statistics of visits to your blog such as who's coming to your blog site, how they're getting there and what interests them.
Setting Up Your Google Analytics Account
1.  Create an gmail account.
Gmail is Google's free webmail that you can access from any computer, anywhere.
Ideally use a login name that people can identify easily as being you.
2.  Go to Google Analytics and click on Create an Account.
3.  Now sign in using your gmail account.
4. Follow the instructions to Sign up for your Google Analytics account.
5.  Copy the Google Analytics Tracking code (next to Web Property ID).
6.   Click Save at the bottom of the page.
7.  Go to Settings > Privacy in your blog dashboard and make sure it is set to ""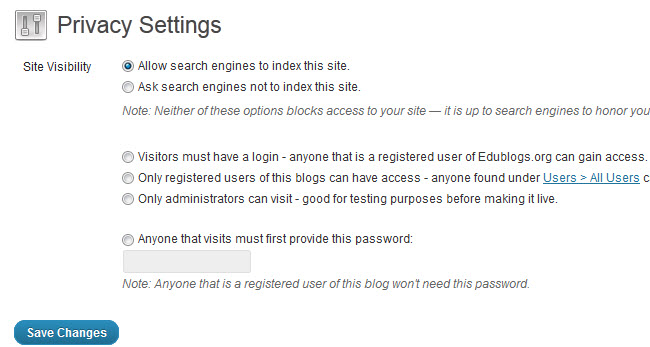 8.  Go to Stats > Google Analytics in your Dashboard.
9.  Paste your Tracking Code and click Save Changes.

10.  Google Analytics takes 24 hours before it starts displaying your statistics.