The Slideshows module in the Jetpack by WordPress.com plugin enables you to add slideshows to posts and pages.
Enable Jetpack Plugin
To get started you first need to activate the Jetpack plugin as follows:
Enable Slideshows
You enable Slideshows as follows:
1.  Go to Jetpack > Settings
2. Type Slideshow embeds into the search field and then click Activate next to Slideshow embed module.
Embed a slideshow
Once you've activated the Slideshow module it adds a Type option to your Gallery Settings and you just need to select Slideshow as the type if you want to insert a slideshow into your post.
Here is how to add a slideshow: 
1.  Go to Posts > Add New
2.  Place your cursor in your post/page editor where you want the slideshow to appear.
3.  Click on the Add Media icon.
4.   In the Add Media window click on the Create Gallery and then Select Files.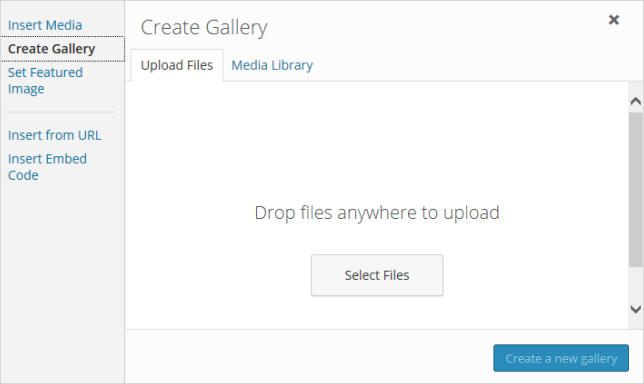 5.  Locate the images on your hard drive using your Shift or Crtl key to select more than one image then click Open.
6.  While your images are uploading you will see a progress bar.
7.  Once uploaded click on Create a new Gallery.
8.  This takes you to the Edit Gallery window.
9.  Click on each image to edit it's title. caption, alternative text and description under Attachment details.
Title:  The title displays on the image attachment page.
Caption: Image caption displayed directly below the image.
Alt Text:  The text displayed when image is not available.
You can change the order of photos by choosing Reverse order or using Random order.  Alternatively, you can reorder photos by clicking on the photo and then dragging them to a new location.
10.  Select Slideshow using the Type option.
11.  Click Insert Gallery.
12.  Your Add Media window will close and a slideshow will appear in your post editor as shown below.
13.   When you view your post you will see your slideshow embedded.
Here's an example of a slideshow:
This slideshow requires JavaScript.
Other options
Other options include: