Adding videos to any post or page is done using the Video Block.
Here's what it looks like when it's added to the Block Editor.
More detailed instructions for adding blocks can be found here.
Adding Video Content
Once you have added the video block, you click on Upload, Media Library, or Insert from URL to add your video.
After your video is added, you can write an optional caption.
This is what the video block will look like with a YouTube video added, showing the block toolbar on the top left of the image below.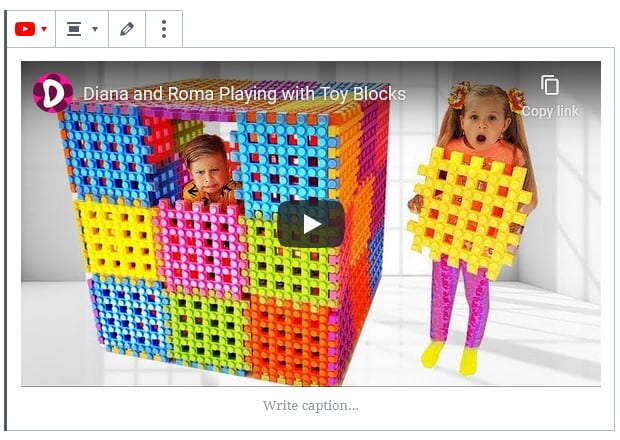 Block Toolbar
Each block has its own set of controls allowing you to edit the block from the editor. Clicking on the video block reveals the video block toolbar.
The video alignment can be set to inline-aligned with the paragraph below it by clicking the left-align, center-align, or right-align icons.
The edit option allows you to select a new video file to replace the file already chosen.
Block Settings
Unlike most other blocks the video block only provides the option to add Additional CSS Class in the editor sidebar of the block editor.  Click on the Settings icon next to the Publish/Update button if you don't see the editor sidebar.