Akismet is a spam commenting service designed to reduce comment and pingback spam. It checks the content of the comment anonymously with an online server, to determine whether it is spam or not.
All comments considered spam automatically placed by Akismet in a spam queue where it is held for a month and then deleted. You should check your spam screen weekly to make sure Askimet hasn't captured any legitimate comments.
This is a CampusPress only plugin.
Once you have activated the Akismet plugin in Plugins > All, go to Settings > Akismet to configure.
Set up Akismet
Once you have activated the Akismet plugin in Plugins > All, you need to set up Akismet as follows:
1. Go to Settings > Akismet.
2.  Click on Get your API key.
3.  This takes you to the Akismet website where you need to click on Activate Akismet.
4.  Sign up for a WordPress account or Log in with your existing WordPress account.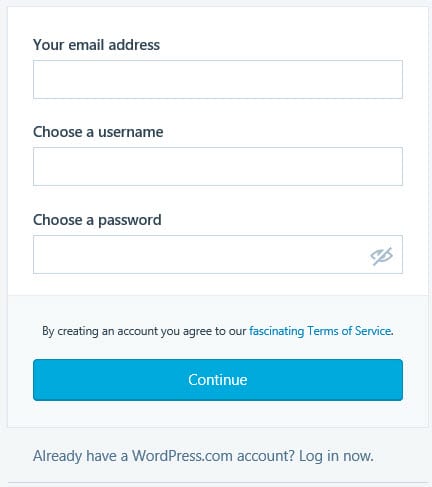 5.  Click on Get Personal under Name your Price.
6.  Add your first name, last name, your site URL, select What is Akismet worth to you? and then click Continue with Personal subscription.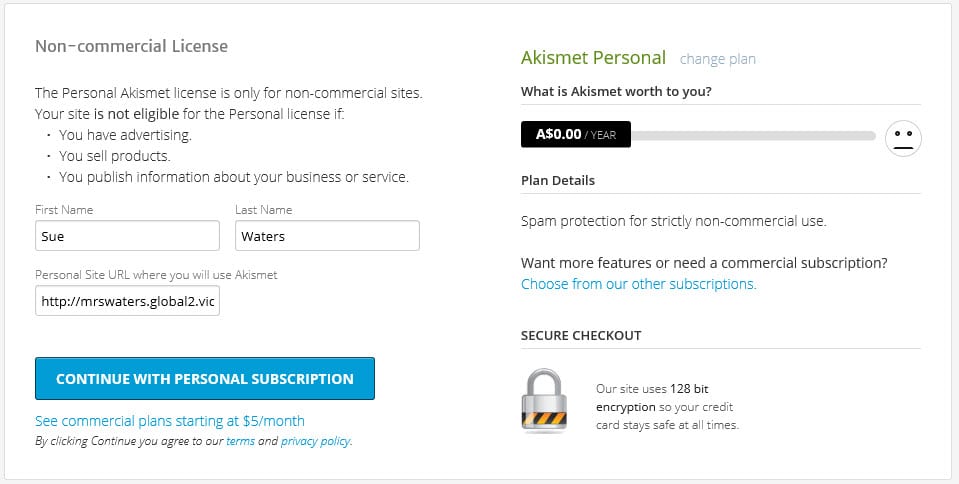 7.  Click on Activate this site.
8.  This redirects you back to Settings > Akismet in your site dashboard.  You'll see the Akismet API key has been added and need to review the Akismet settings then click Save Changes.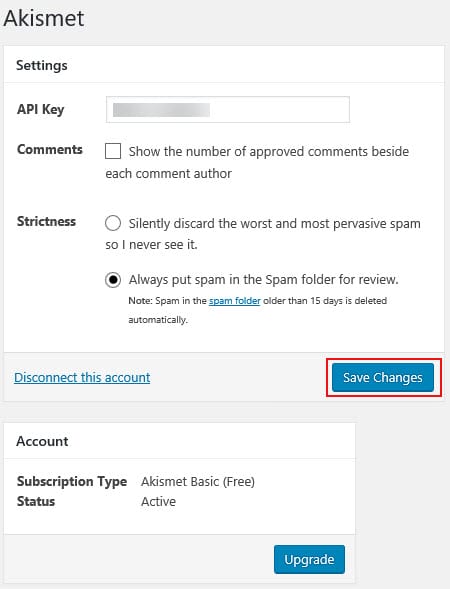 Check your Spam Folder
It is a good idea to regularly check your spam folder for legitimate comments because you don't receive email notification when comments are sent to your comment spam folder.
You check your spam folder as follows:
1. Go to Comments.
2.  Click on the Spam link.
3.  Scroll through the comments and click on Not Spam under any comments that are legitimate comments.
If a student comment is marked as spam then marking it as Not Spam trains the Akismet servers to recognize that their comments aren't spam comments.
Dealing with Spam comments
The Akismet server learns from comment you mark as spam.
Akismet is very accurate but occasionally doesn't mark a spam comment as spam.
Any spam comments that Akismet hasn't detected as spam should always be marked as spam by clicking on Spam.
You should click on Trash for any comments you want to delete that aren't spam.