There are a range of different options you can use for publishing posts and pages on your iOS and android mobile devices including:
Browser
There is no need to use an app on iPads and tablets.
Your dashboard is mobile-friendly and designed to work in the browser of a tablet.  It works exactly like the dashboard on your computer except for the appearance changes as the screen size decreases.
Admin bar
Your gray admin bar at the top provides shortcuts to areas inside your dashboard.
Tapping on the +New Menu provides handy shortcuts to adding a new post, media, link, page and user.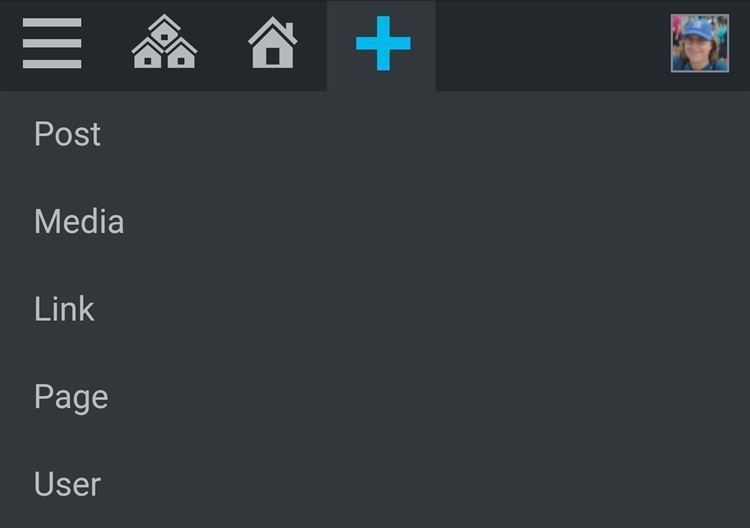 Main navigation menu
Your navigation menu is accessed by tapping on the menu icon in your gray admin bar.
Tapping on a menu item displays all submenu options under that item.
WordPress app
Your site is powered by a customized version of WordPress which means you can use the WordPress app if you are using an Edublogs Pro blog or a student blog attached to an Edublogs Pro blog via My Class.
The WordPress app is the best option if you are using a phone.
Once you've installed the WordPress app on your phone you log in as follows:
1. Launch the WordPress app.
2. Tap on the link that says "Enter your existing site address".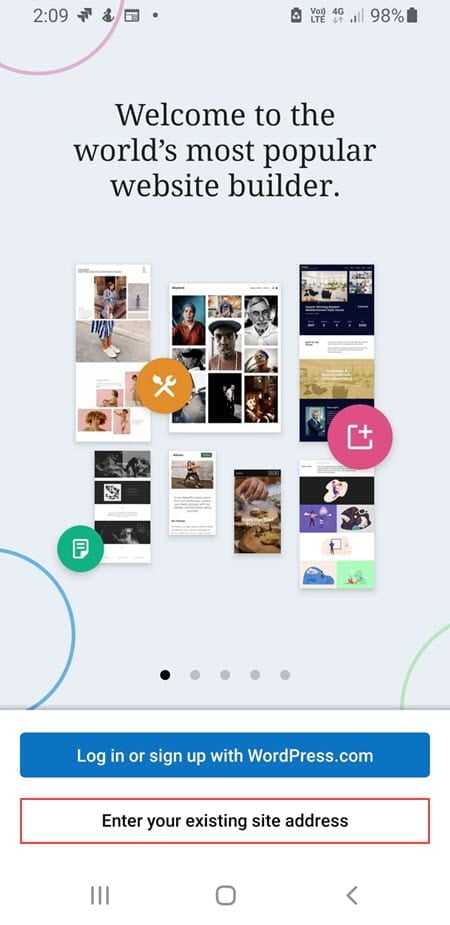 Link varies with app version and operating system.
3. Enter your site address and tap Continue.
4. Enter your username and password then tap Continue.
If your user account is attached to more than one site you will see an option to select which site to open.
You can't log in using your site address if your account is set up to log in using SSO such as Google apps, Shibboleth, AZURE, ADFS. The solution is to set up JetPack on your site and then log in using your WordPress.com account. 
Post by Email
Post by email makes it easy to publish a new post by sending an email.
To use Post by email you need to enable the Post by Email module in the Jetpack plugin.
The subject of the email is used as the title of the post and the body is the post's contents. Multiple images are inserted as a gallery.