The custom HTML widget allows you to add custom HTML to a sidebar. Any service that provides embed code can be added to your sidebar by pasting their embed code into a custom HTML widget.
Here's what a twitter timeline looks like when it's added to a sidebar using the custom HTML widget.
Settings
Once you add the widget to your sidebar in Appearance > Widgets, you'll see that the widget settings look like this: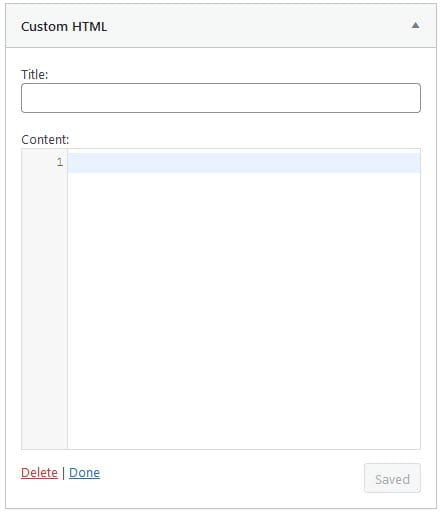 Add your title and Custom HTML content to the widget.