Your theme controls the visual layout and appearance of your site.
We have a diverse collection of themes which you can browse in Appearance > Themes.
All available themes are also publicly visible at edublogs.org/themes.
To change your theme, visit Appearance > Themes in your dashboard.
Below is an example of customization of the theme Celebrate on a site: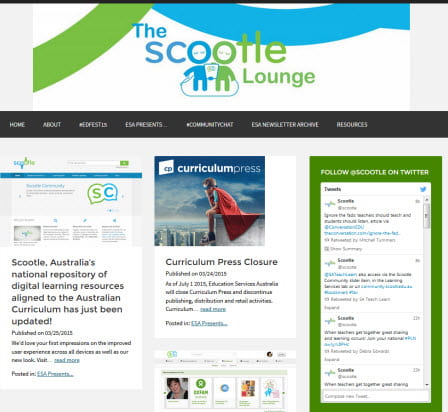 Manage Theme
In Appearance > Themes you can see:
Your Active theme – the current theme you are using which is displayed at the top left of your theme page.
Available themes – themes that you can activate.
Themes are sorted into categories to make selecting your theme easier.
You can search for a specific theme by entering the keyword in the search, click Search and only the themes that match will be displayed.
For example, you can search by a specific theme name or search using key words for color, number of column (two column).
Change Theme
As you browse themes you can try out a theme using the Live Preview link. Hovering your cursor over a theme brings up theme action menus including the Live Preview link.

When you click on Live Preview this launches the theme customizer which is designed to make it easier for you to customize your theme and see the results in real time.
It also allows you to customize any theme before you activate it. If you like what you see, click Activate & Publish to use the theme. Alternatively, click X to return to Manage themes or click on Change to continue browsing themes.
You'll find step-by-step instructions for using the Theme Customizer here.
When you change to a new theme, there are a few things you need to check after:
Custom menus – each theme supports different locations and you need to reassign your custom menus to the desired location when changing to a new theme.
Widgets – each theme supports different widget areas and you need to check your widget locations once you've changed your theme.
Custom headers and backgrounds
Most themes include ability to:
Upload custom image headers.
Add a background image or change background color.
Display comments on pages.
Refer to the following support pages for more information:
Widgets
The term widget refers to any tool or content that you add, arrange or remove from the sidebar(s) of your blog — these are the blocks that make up your sidebar.
Widgets can be added to sidebar areas in Appearance > Widgets.
Every newly created site include default widgets. Add any widget(s) you like to the sidebar that contains the default widgets automatically replace all default widgets with your own widgets.
Refer to our widget support pages for more information.
Custom themes
Our CampusPress plans allow you to upload your own custom theme.
Editing themes
The Simpler CSS plugin enables you to modify the theme's fonts, colors, border and backgrounds by adding custom stylesheets to your blog. Refer to our editing CSS support page for more information.