Videos from video sharing websites can be embedded into posts or pages by either using:
Their video URL
Their embed code
Using a URL
You can quickly embed videos, images and other content such as Tweets and Scribd into a post or page using their URL.
Video hosting services that you can embed using a URL include:
You'll find a complete list of services that can be embedded using the URL here.
You embed a video using a URL as follows:
1.  Copy the video's URL from your web browser's address bar while viewing the video.
For YouTube you use the video URL from "Share this video" under the Share option.
2.  Go to Posts > Add New or Pages > Add New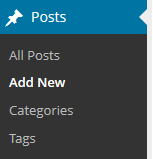 3.  Paste the URL on a line by itself in  your post/page editor where you want the video to appear.
4. The video will look something like this when you view your published post.
Important URL Embed Tips
The link must be on its own line without any characters or whitespaces before or after the URL and must not be hyperlinked otherwise it won't embed.
You can tell if a URL is hyperlinked by clicking on the link. If the hyperlink button in the toolbar highlights and a link box with the option to edit appears, like the screenshot below, it means your link is hyperlinked.
Click on Remove Link icon to remove the hyperlink.
Using Embed Code
You can also embed videos using their embed code.
This is handy when you want to change the size of the video embed, remove related videos when embedding YouTube videos or are embedding from a video sharing websites where you can't use the video URL (such as videos from. Ted Talks, SchoolTube or TeacherTube).
Here's how to embed a video using the embed code:
1.  Locate video you want to embed.
2.  Copy the embed code for the video.
Websites use a range of different icons to represent Embed code.
Look for icons like </>, the word Embed or hover your mouse over icons until you see the word Embed.
3.  Go to Posts > Add New or Pages > Add New.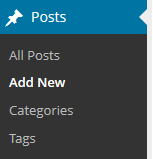 4.  Place your cursor where you want the the video to appear and then click on the Add Media button.
5.  In the Add Media window click on the Insert Embed Code tab.
6.  Paste the video embed code into the embed code field.
7.   Click on Insert into Post.
8.  Your Add Media window will close and the form will appear in the visual editor as shown below.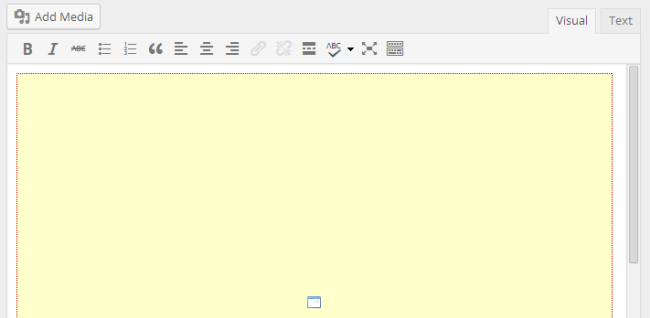 9.  When you view your published post you will see your video.