The Pixabay plugin is a quick and easy tool to find quality public domain images from Pixabay and upload them to your site with just one click.
Below is an example of an image inserted using Pixabay plugin.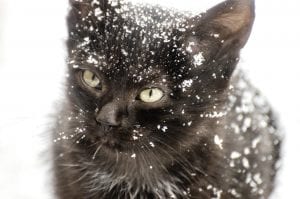 Using Pixabay
Once you have activated the Pixabay plugin in Plugins > All you use it as follows:
1. Go to Posts > Add New (or Pages > Add New)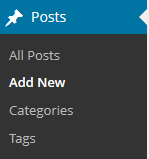 2. Write your post.
3. Place your cursor where you want the image to appear and then click on the Pixabay icon if you are using the Classic Editor.

Add a Classic block if you are using the block editor then click on Add Media icon and select the Pixabay Tab in the Add Media window.
4. Add your search term and press enter.
5. Click on the image you want to insert into your post.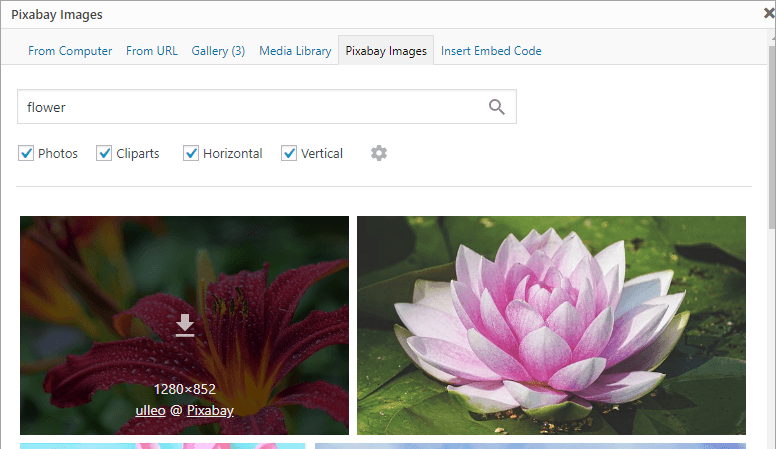 6. This uploads the image from Pixabay into your media library.
7. Select the Alignment, Size and then click Insert into post.
7. The image is added to the post with a link to the user who uploaded it to Pixabay.
Pixabay Settings
You can change the Pixabay options in Settings > Pixabay. In most situations you would not change these settings.