The Settings menu inside your dashboard is where you configure how your site works.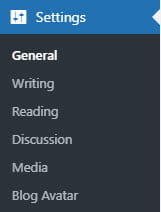 General
Settings > General is where you configure the broad settings of your site including your site's title and tagline, site admin email address, how you want date and time displayed and your time zone. Learn more about your site's general settings here.
Writing
The writing settings is where you control your writing experience.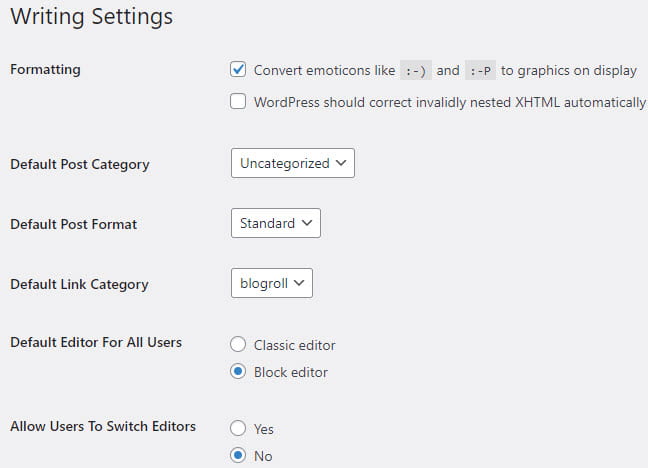 Learn more about your site's writing settings here.
Reading
Under Settings > Reading is where you control how your site displays to visitors, your RSS feed options and your site's privacy options. This is where you control who can view your site using site visibility options.
Learn more about your site's reading settings here.
Discussion
In Discussion settings, you control how comments are handled on your posts and pages. Learn more about your site's discussion settings here.
Media
Media settings control how your media is displayed.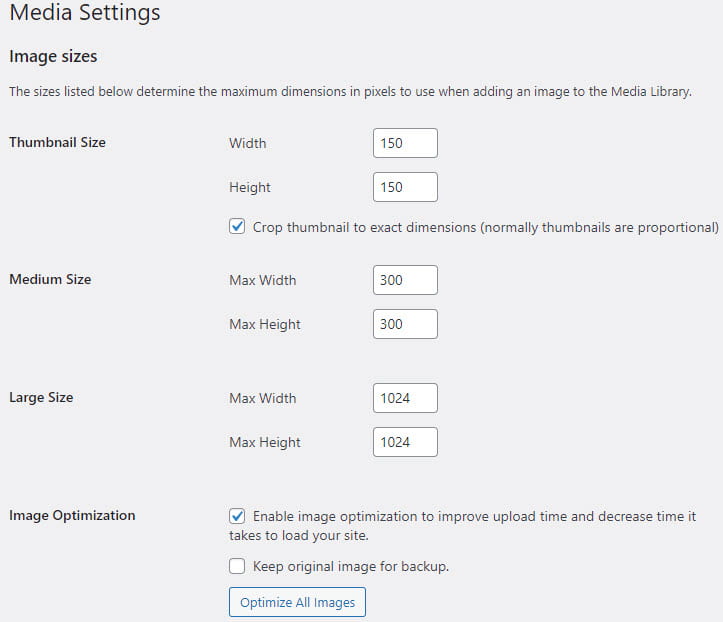 Learn more about your site's media settings here.
Blog Avatar
The blog avatar settings is used to upload an avatar that you can display in your sidebar using the blog avatar widget.